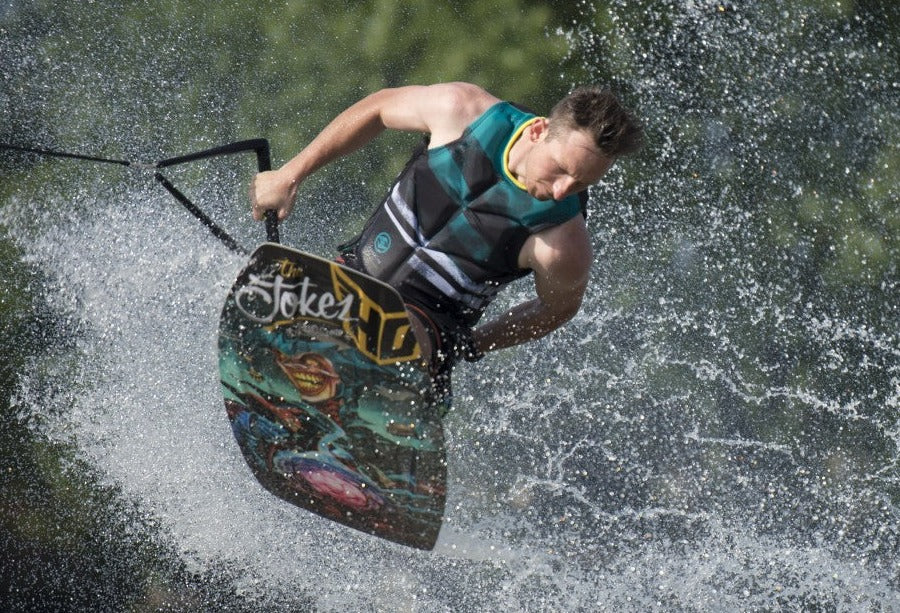 Kneeboards
Kneeboarding is a fun water sport which can be enjoyed by all the family. Kneeboards are available in both plastic and fibreglass and we have boards that cater for the beginner right through to the trickster!

When starting out kneeboarding, a hook on the nose of the board can make it easier to get going behind the boat or give your arms a rest! Kneeboards have different shapes that offer low drag efficiency, more pop off the wake and stability. Boards can be a traditional squared-off shape, have a narrower nose or profile, thinner tail, and a symmetrical profile just to name a few. Look for a board with a high density pad to protect the knees and shins when landing. Speak to one of our knowledgeable team to pick the right kneeboard for your family.
Here at Rapid, we also stock a large range of bags, ropes and accessories for everything you need to go with your kneeboard for both on and off the water. 
Visit us in-store or online and get out on the water with a new Kneeboard and have some fun with the whole family.