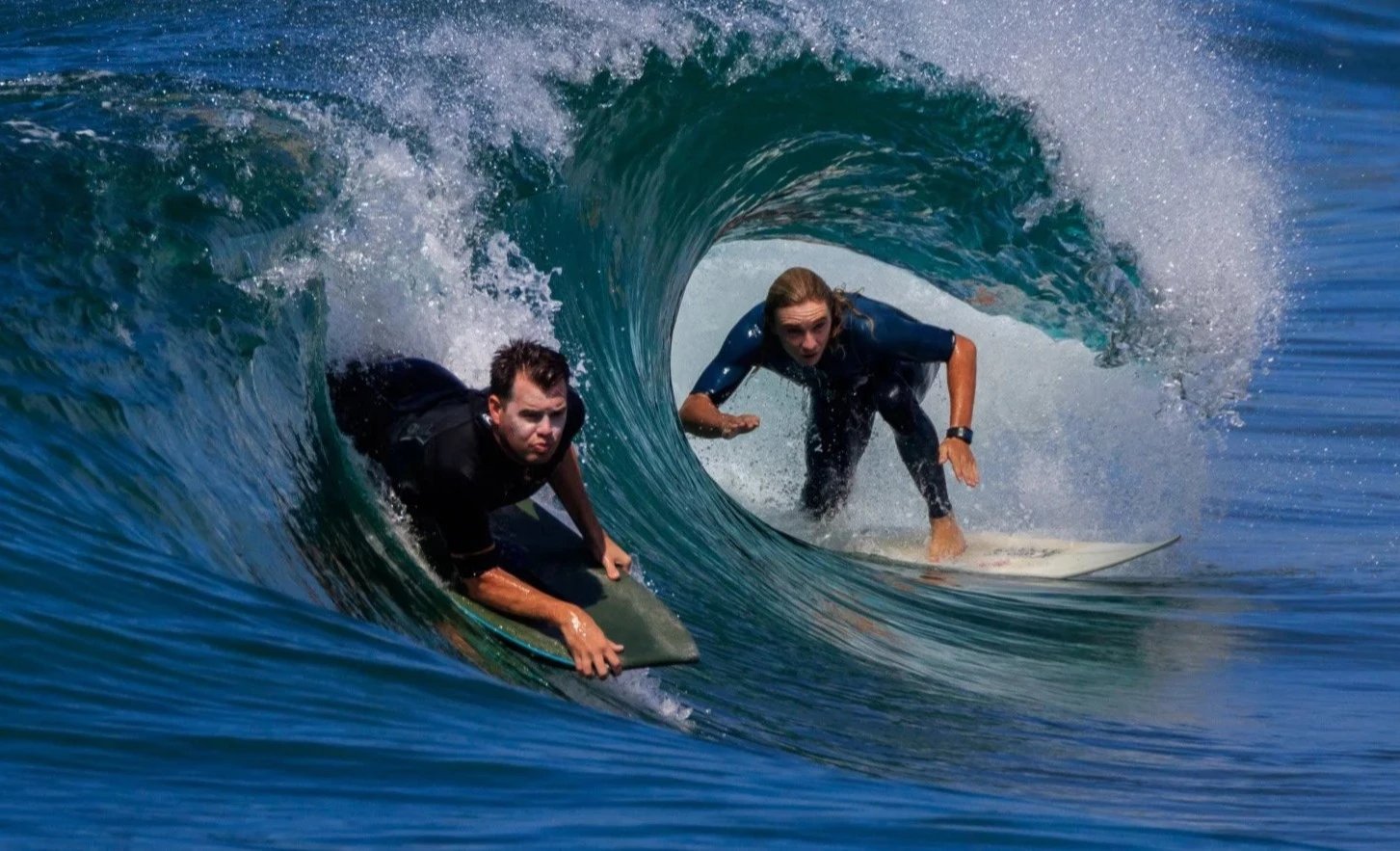 Board Sports
Here at Rapid Surf & Ski we cater for all water board sports. We have you covered from the oldest known board sport - surfing to the newest - stand up paddle-boarding and everything in between.  

Soft boards or foamies as they are affectionately known are a firm favourite from beginners to advanced surfers. Our soft boards start with the groms at 4'8 and go all the way up to the big old Mali size of 8'0. Our Ezi Riders are perfect for beginners as they offer great buoyancy and allows you greater flexibility to master all surf conditions. We also have bags, covers, fins, pads and leashes for your soft and epoxy/fibreglass boards. Plus we stock the ever popular brand Mr Zogs Sex Wax, original sex wax and air fresheners. We stock iconic and trusted brands like Creatures and Ocean and Earth so you can hang ten for many years to come. 
If the beach is your poison, then we have the board for you. If you like doing a spin 360 on your bodyboard or gliding across the water's surface on your skimboard, then you've come to the right place. Our range of bodyboards suit kids all the way through to the big boys, from beginner to advanced riders and in a variety of sizes. Single or Double stringers - we offer both; EPS, PE, PP - we offer all three; hot, on-trend colours - absolutely! Stocking the best from Stealth, our bodyboards are some of the best in the business. Keep your bodyboard in top condition with one of our bags, plus we stock fins, fin savers, and surf socks and of course leashes so you never lose your board in the surf. Our skim boards never need waxing, simply buy, head to the beach and skim away. Made from timber and with a super grip EVA traction pads our skimboards are suitable for riders at any level.  
Kiteboarding gear is available at our Clarence Store only. Kiteboarding uses wind power to pull a rider across the water. The rider stands on a board and holds onto a large power kite. Depending on the winds, great speeds are achievable and if the waves are right you can start to chop hop and eventually pull big airs. Boards, kites, control bars and kite bindings plus life jackets are all available on line. Speak to one of our knowledgeable staff for all your kiteboarding needs. 
Finally, the newbie of board sports - Stand Up Paddle Boards (SUP's) are great fun for all levels. Whether at the beach, lake or river, people of all ages and abilities can have a go at a SUP. Grab a SUP and give yoga a bell. A great way to strengthen your core while balancing the board on the drift of the waves. Having the correct stroke is important in stand up paddling. All our boards come with a bag, paddle, pump, repair kit.
So if board sports are your game, head into one of our stores or check out our range online. Some of our bigger items are click and collect only so please check before ordering these. All our other products are available to be shipped Australia wide to both capital cities and regional areas.