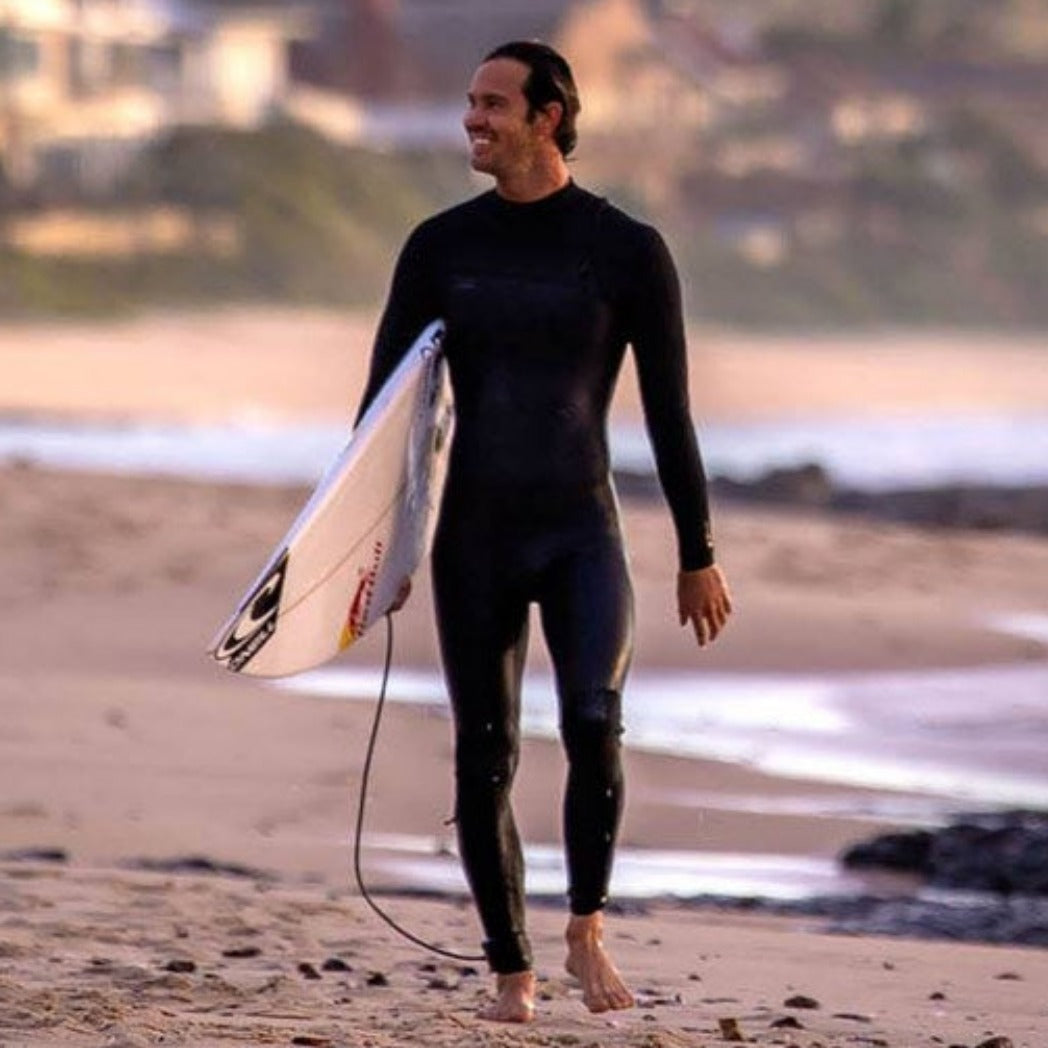 Men's Wetsuits
At Rapid Surf & Ski we stock Rip Curl, O'Neill, and Billabong men's wetsuits in both steamer and springsuit styles for all seasons. Our wetsuits are made with quality neoprene designed for optimal stretch, warmth, and comfort.
We also stock wetsuit shorts - perfect for the water skier, wakeboarder or jet skier that needs some extra protection. 
No matter your passion - surf, dive, or ski, we have the suit to keep you warm and let you spend more time on or in the water.
How to Choose your Wetsuit
What Thickness?
Wetsuits come in different thicknesses and are measured in millimetres. Generally our Steamer Wetsuits are 4/3mm or 3/2mm. In a 4/3 the 4mm refers to the thickness on the chest/core and 3mm is the thickness on your arms and legs. Our Spring Suits are 1.5mm or 2mm and this is the thickness of the neoprene all over.
Depending on when and where you want to use your wetsuit, will determine which wetsuit you need. Look at where you love to surf and check the water temperature!
As a guide:
11-14°C- 4/3mm Steamer
13-18°C - 3/2mm Steamer
17-21°C - 2mm Spring Suit
What Size?
All brands vary slightly different in fit but a good place to start is our Wetsuit Guide Charts. The right size wetsuit should fit snugly but not so your range of motion is restricted. One of the most important areas to look at is the fit between the top of the neck and the crutch. It should feel firm but not like it's pulling your body down. The suit should not be baggy anywhere as it will allow water to run through the wetsuit.

Which Seams?
It sounds confusing but our Wetsuits have 3 different types of seams - Flatlocked, Glued & Blindstitched (GBS) and Taped. Flatlock does not offer a full seal, water will still enter your wetsuit. Generally entry level wetsuits have flatlock seams. Glued & Blindstitched is the most common of seams, this seam is extremely stretchy and this wetsuit is normally in the mid price range. No pin holes and glue on the non-stitched side of the seam results in little water entering the suit. The rolls royce of seams is Taped which is an extension of GBS seams with taping running along the seam. End result - a durable seam in our high end wetsuits that lets no water in! 
Still not sure of which wetsuit you need? Give us a call or pop into our stores and one of our wetsuit experts can help you choose the best wetsuit to suit your needs.