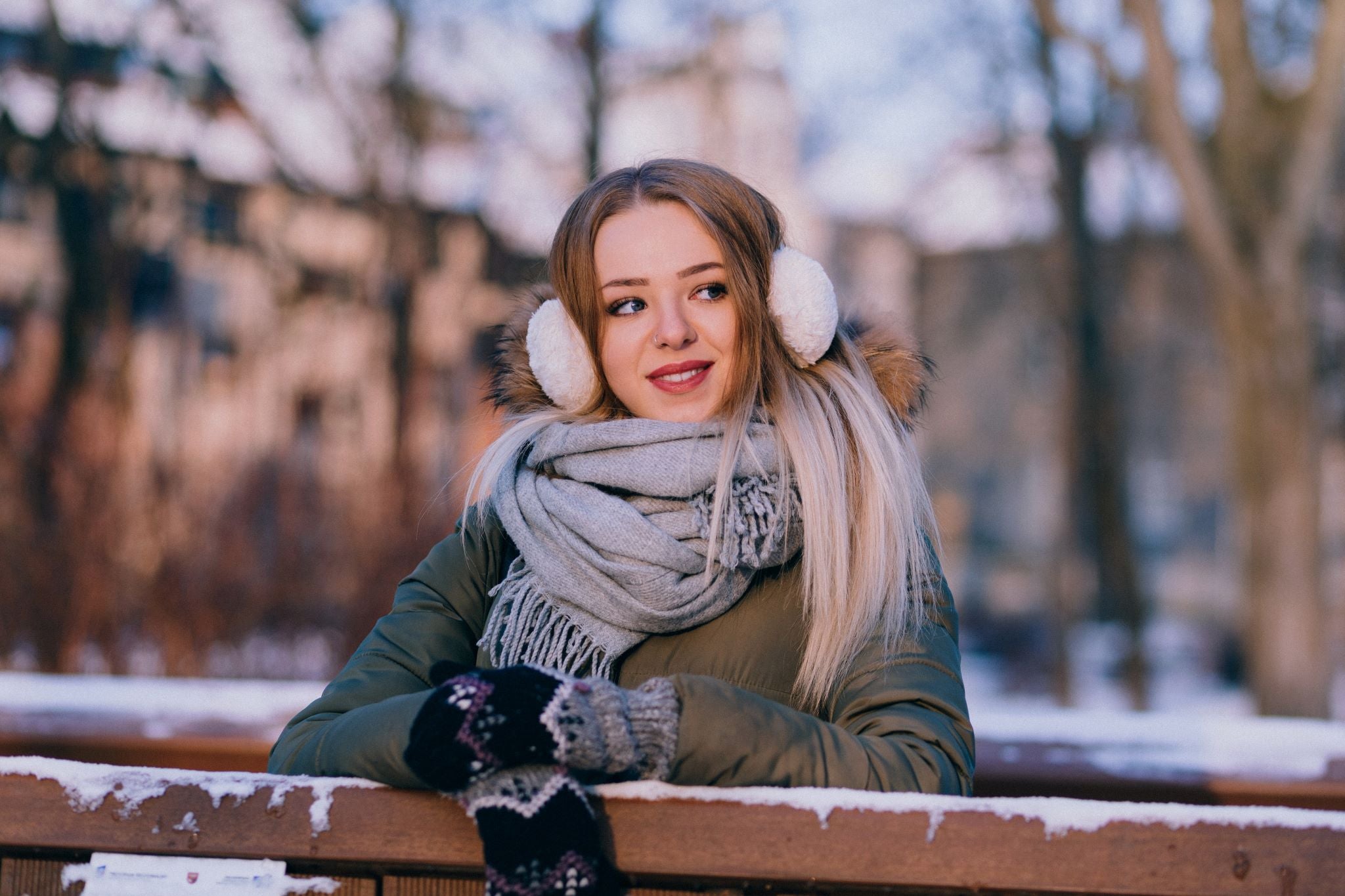 SCARVES & EARMUFFS
Looking good and staying warm on the slopes or at the footy this winter is easy with our range of scarves and earmuffs.
Wrap up winter with a warm & cosy scarf and add some pop to your outfit. Opt for dark tones for a timeless look, or add some colour to an outfit with a bright and bold scarf. Chunky knits give a cosy look, while slimmer knits hint at a more streamlined style. You'll be converted once you wear a scarf - having a warm neck makes all the difference on a cold day.
Earmuffs are a functional tool to keep your ears warm in winter and in the snow. Plus, they upgrade your winter wardrobe to a new level, making you look snug and stylish.
Five reasons why you need earmuffs, even though you didn't think you did!

Earmuffs are like receiving a fluffy, warm hug around your ears that you'll never want to take off.
A pair of earmuffs helps to eliminate the annoying, shooting ear pain you get after five minutes in the cold.
You'll be happy you have a pair of earmuffs when the bus or train is late or the quick snack run that takes longer than 5 minutes.
A pair of earmuffs are perfect for the winter lover who can't resist being outside in freezing temperatures - helps with not making your ears feel like they are about to snap off like icicles.
Don't like hat hair but want to keep your ears warm? Earmuffs are the answer.
Rapid Surf & Ski can help you look good and stay warm this winter with a pair of earmuffs or a scarf. Available in-store at our Clarence Gardens store or online. We ship Australia-wide to all major cities and regional areas.